---
MEGA TRIP GIVEAWAY - DOUBLE THE VALUE
Book a 3 or more night experience and get another 3 nights accommodation incentive vacation worth up to $1000.00
To qualify, simply make a booking, attend an experience and you recieve an accommodation voucher. Premium first class hotels are asking us to send more clients to fill vacancies and are offering huge savings. See our calendar page for all our trips.
Sky Road Trail are a boutique hiking and adventure travel organiser. Find small group travel experiences to amazing hiking trails and destinations. Adventures in Australia, New Zealand and countries around the globe. Most importantly, hike over to our Calendar Page for all the travel events on offer.
So choose a hike or experience you are interested in on any of our Sky Road Trail pages and fill out the RSVP or enquiry form.
Ask us any questions by email, text msg or phone.
ENQUIRE NOW
See you on a hiking trail, adventure trip, island getaway, holiday vacation real soon - besides it's fun, invigorating and challenging!
ADVENTURE GROUPINGS
Most trips are for all ages but we do have some recommended for: Youth 18 - 30 | Middies 30 - 50 | Mature 50+ as a guide only.
CHECK OUT OUR AUSSIE EXPERIENCES

The Expert's
Guide to hiking
Sky Road Trail can provide you with the right information to conquer your hiking and recreation goals. We can help you design a personalised trip to anywhere in the world and you can even take our guide with you.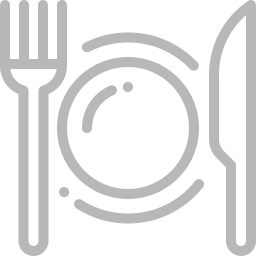 Culinary Hikes
Glass House Mountains
We'll take you on an exploring adventure to the Glass House Mountains or Gold Coast Hinterland where you will take in the sights. Enjoy a delightful culinary lunch of local produce, cheese and wines.
Trend Alert
Eco Experiences
More and more people are contacting us about eco experiences. Therefore we have a range of short term trips to magical places where you can experience true natural environments.
I have travelled with Patrick or one of his team on a couple of trips and they always deliver the best experiences and great food options including vegan or vegetarian options.
Jenny Jake
I could tell from when I received the itinerary letter that these guys and girls are organised and that's exactly how our trip unfolded. Sky Road Trail team have it covered.
Albert Jenkins
If you think any of these trips sound interesting or fun, times that by three because Sky Road Trail have all the inside local knowledge about where the best experiences are.
April Zouh
---
Join Sky Road Trail's 'Adventure Seeker' Club!
Sign up to the Adventure Seeker Club to find out about new trips before they are published and also save with early bird pricing.